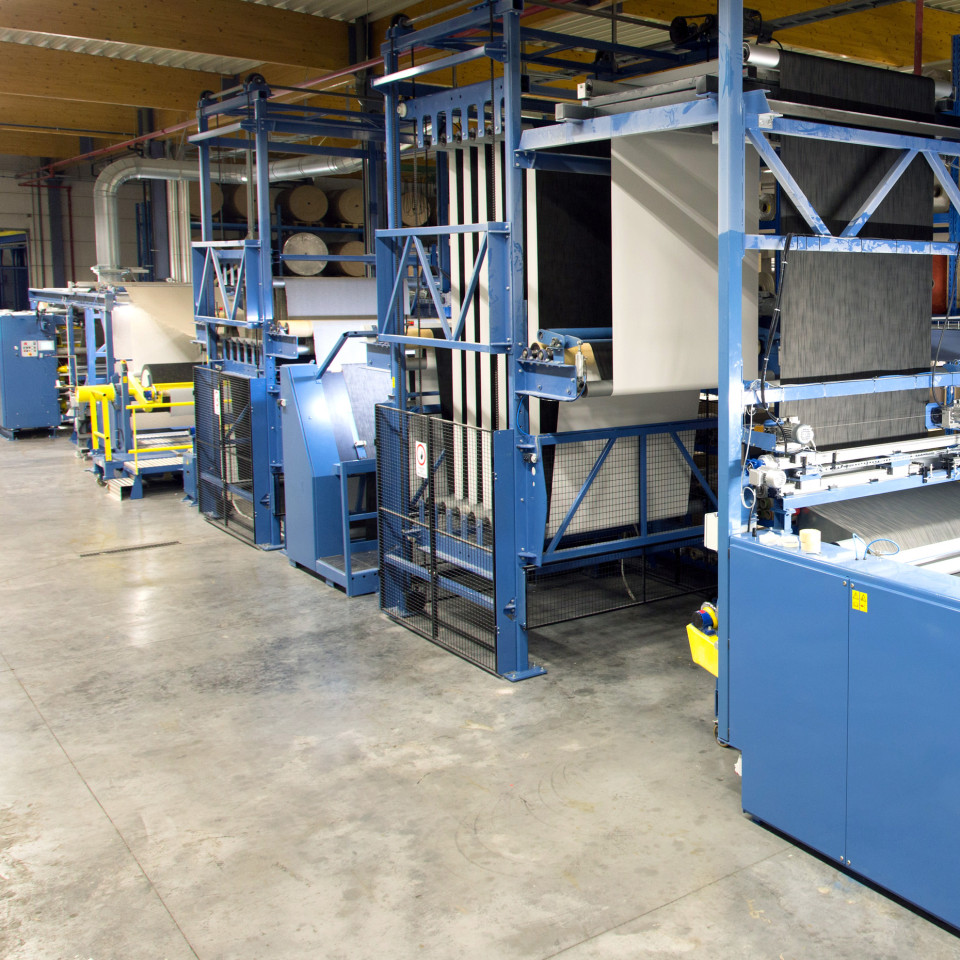 Customized finishes
Customization is our forte! Thanks to our fully integrated finishing department, we are able to make just that product that meets your every demand. Fibertex finishing and customization possibilities are virtually unlimited. Some examples:
Different sorts of laminating can be performed. Laminating the fabric with a paper backing for use as textile wall covering is only one of them.
If you are in need of a different finishing, not mentioned here already, please contact us. We will surely work out a suitable solution!